Posts for: February, 2016
By Dale C. Evans, DDS
February 20, 2016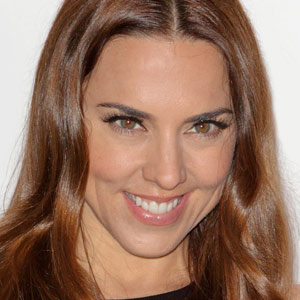 As a member of the best-selling pop group Spice Girls, Mel C (AKA Sporty Spice) enjoyed her share of musical superstardom. At the band's peak in the Nineties, the young singer's signature look featured baggy sweatpants, an assortment of tattoos, a nose stud and a gold-capped incisor, front and center in her mouth. Today, Melanie Chisholm is still singing — but now she's a mom, an amateur triathlete… and that gold tooth is just a memory. Not only that, her smile looks more evenly spaced and whiter than it did when she was referred to as the "tomboy" of the group.
What happened? In our view, it all boils down to changing tastes — plus a little bit of help from dental professionals. As the "wannabe" singer proves, there's no single standard when it comes to making your teeth look their best. Your own look is unique to you — and your smile can reflect that individuality.
For example, crowns (caps) are substantial coverings that may be placed on teeth when they are being restored. They are available in three types: gold, all-porcelain, or porcelain-fused-to-metal. The latter two are tooth-colored, while the gold is — well, shiny like gold bling. Which one is right for you? In many cases, it's your choice.
Likewise, dental veneers — wafer-thin shells that can correct cosmetic issues by covering the surface of your teeth — can be made in a variety of shades. Their hues may range from natural ivory to Hollywood white, and everything in between. What's the best color for you? Only you can say.
Some people opt for a "smile makeover" that uses small irregularities in the spacing and color of teeth to create a more "natural" look. Other folks want a perfectly even, brilliant white smile that dazzles the eye. Still others are looking to match or restore the smile they once had — perhaps even re-creating a signature gap between the teeth. As long as there are no other dental issues involved, the choice is yours.
So if you're unhappy with your smile — or if you feel it doesn't reflect the person you "wannabe" — why not talk to us about a smile makeover? Just call our office to schedule a consultation. You can learn more about this topic in the Dear Doctor magazine articles "Beautiful Smiles by Design" and "The Impact of a Smile Makeover."
By Dale C. Evans, DDS
February 05, 2016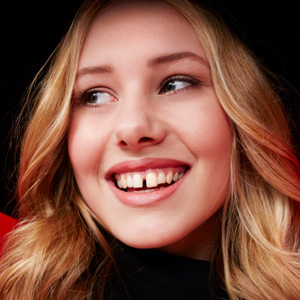 Many otherwise attractive smiles have one noticeable blemish — a large gap between the two upper front teeth. If you have such a gap, there's a solution that could transform your smile.
The most likely reason for the gap is an issue with a bit of muscle tissue between the gums and upper lip known as the frenum, part of the face's muscular system. The frenum, though, can overdevelop and grow between the two front teeth into the front part of the palate (roof of the mouth). This can keep or push the teeth apart to form a gap.
To correct the issue, it's first necessary to consult with an orthodontist, a specialist in bites and tooth alignment. It's possible for there to be other factors contributing to the spacing including tongue thrusting or finger sucking habits, or missing or misaligned teeth. If the examination reveals an overly large frenum, then the treatment usually commences in two stages.
First, we would need to close the gap by the moving the teeth toward each other with some form of orthodontic appliance like braces or clear aligners. Once closed, the next stage would be to surgically remove the excess frenum tissue and cosmetically alter the gums if necessary.
The order of treatment is important — if you remove the frenum tissue first, any resulting scar tissue could prevent closing the gap with orthodontics. Further, cosmetic surgery on the gums beforehand could result in the loss of the papillae, the small triangular gum tissue between teeth, which results in an unattractive "black" hole.
A frenectomy, the procedure to remove the excess frenum, is a relatively minor procedure that can be performed by a periodontist (gum specialist), oral surgeon, or a general dentist with surgical training. The area is numbed with a local anesthetic, the tissue dissected with a small scalpel, and the resulting small wound closed with a few stitches (another option is to use a surgical laser to remove the frenum). Healing should be complete in about a week with only minor discomfort.
Depending on your individual circumstance, full treatment can take time. But in the end these otherwise routine dental procedures can have a huge impact — a more attractive smile without the noticeable gap.
If you would like more information on treating abnormal teeth spacing, please contact us or schedule an appointment for a consultation. You can also learn more about this topic by reading the Dear Doctor magazine article "Space between Front Teeth."