Posts for: March, 2018
By Dale C. Evans, DDS
March 30, 2018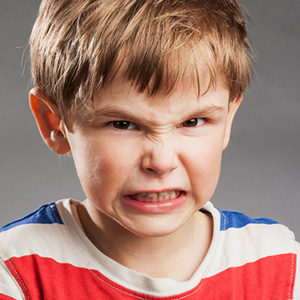 When you're first startled awake in the middle of the night by a loud, gritting sound emanating from your child's room, you may have two questions: how can such a loud racket not be harmful to their teeth? And, how can they sleep through it?
While it sounds earth-shattering, teeth grinding (medically known as bruxism) is a common habit among children. It involves an involuntary grinding, clenching or rubbing of the teeth together, either during the day or during night sleep.
While certain medications or conditions could be factors, it's believed most teeth grinding arises from the immaturity of the part of the neuromuscular system that controls chewing. It's believed to trigger a night episode as the child moves from deeper to lighter stages of sleep toward waking. Older children and adults typically handle these sudden shifts without incident, but a young child's under-developed chewing response may react with grinding.
If a child's teeth are normal and healthy, teeth-grinding typically won't create any lasting damage. But because grinding does generate pressures greater than the teeth normally encounter, it can be harmful to decayed teeth or those with enamel erosion due to high acid from consumption of sports and soda drinks. And it's also a cause for concern if the habit continues into later childhood or adolescence.
To avoid these problems, it's best to keep your child's teeth as healthy as possible by practicing daily brushing and flossing, and regularly seeing a dentist for cleanings, treatments and preventive measures like topical fluoride or sealants. And be sure to limit sugar and acidic foods and drinks in their diet to protect against decay and erosion.
You can also take steps to minimize teeth grinding and its effects. Consult with your physician about any medications they're taking that might contribute to the habit. If there are psychological issues at play, seek therapy to help your child better manage their stress. Your dentist can also fashion a custom night guard worn while they sleep that will prevent their teeth from making solid contact during grinding episodes.
Most importantly, let your dentist know if your child grinds their teeth. Keeping an eye on this potentially harmful habit will help lead to appropriate actions when the time comes.
If you would like more information on teeth grinding, please contact us or schedule an appointment for a consultation. You can also learn more about this topic by reading the Dear Doctor magazine article "When Children Grind Their Teeth: Is the Habit of 'Bruxism' Harmful?"
By Dale C. Evans, DDS
March 15, 2018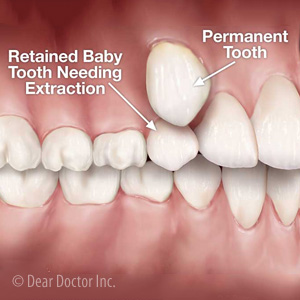 The primary goal of dental care is to preserve teeth. But there are circumstances in which removing a tooth, even a relatively healthy one, could prove best in the long run.
A malocclusion (poor bite) related to crowding might fit such a circumstance. Crowding occurs when the size of the jaw is too small for the teeth coming in. With not enough space, some teeth could erupt out of their proper positions. Removing certain teeth frees up space to eventually allow braces or other orthodontic devices to re-align the teeth.
The teeth most frequently removed are the first bicuspids, located between the cuspid (the "eyeteeth" directly under the eyes) and the back teeth, and the second premolar. Removing these won't normally affect appearance or functionality once orthodontic or cosmetic treatments are complete.
Because of the mechanics of jaw development it might be necessary to perform these extractions several years before orthodontic treatment. This could create another potential problem: the time lag could adversely affect bone health.
This is because bone, as living tissue, has a life cycle with cells forming, functioning and then dissolving, and new cells taking their place. When teeth are chewing or in contact with each other they generate force that travels through the tooth roots to the bone and stimulates cell growth at a healthy replacement rate.
But when a tooth is missing, so is this stimulation. This slows the replacement rate and eventually leads to decreased bone volume. Too much bone loss could create obstacles for orthodontic treatment or a future dental implant.
To avoid this, the dentist will often place a bone graft with processed bone mineral within the empty tooth socket right after extraction. The graft serves as a scaffold for bone cells to grow upon. The graft (plus any other added growth boosters) can help maintain a healthy level of bone volume to facilitate future orthodontic or restorative treatments.
Since targeted extraction for orthodontics is time-sensitive, you should have your child's bite evaluated by an orthodontist by age 7 to see if any action is necessary. The earlier a malocclusion is detected, the more likely a more attractive and healthy smile will be the ultimate outcome.
If you would like more information on correcting poor bites, please contact us or schedule an appointment for a consultation. You can also learn more about this topic by reading the Dear Doctor magazine article "Tooth Removal for Orthodontic Reasons."