Posts for: February, 2021
By Dale C. Evans, DDS
February 20, 2021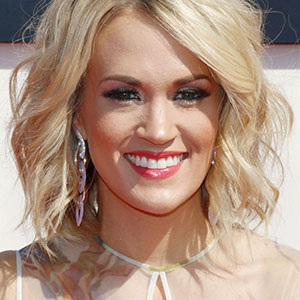 If you're well past your teen years, you probably have several reasons for not straightening your crooked smile: the expense, the time and the embarrassment of being a 30-, 40- or 50+- something wearing braces. But we have five reasons why adult orthodontic treatment can be a smart choice: Tom Cruise, Kathy Bates, Carrie Underwood, Danny Glover and Faith Hill.
That's right: Each of these well-known entertainers and performers—and quite a few more—underwent treatment to improve a poor dental bite. And not as teenage unknowns: Each on our list wore braces or clear aligners as famous adults (the paparazzi don't lie!).
Here are a few of the reasons why these celebrities chose to change their smile through orthodontics—and why you can, too.
Age isn't a factor. Straightening misaligned teeth isn't reserved only for tweens and teens—there are a growing number of adults well into their middle and senior years undergoing orthodontic treatment. As long as your teeth are relatively sound and your gums are healthy, it's altogether appropriate to undergo bite correction at any age.
A boost to your dental health. Gaining a more attractive smile through orthodontics is in some ways an added benefit. The biggest gain by far is the improvement straightening your teeth can bring to your long-term health. Misaligned teeth are more difficult to keep clean of dental plaque, which can increase your disease risk. They also may not function as well as they should while chewing food, which can affect your digestion.
Traditional braces aren't the only way. If the thought of displaying all that hardware makes you cringe, it's not your only option. One of the most popular alternatives is clear aligners, custom plastic trays that are nearly invisible on your teeth—and you can take them out, too. Another method growing in popularity are lingual braces: All the hardware is behind the teeth and thus out of sight. And you can, of course, opt for traditional braces—just ask Tom Cruise!
Oh, yes—a new smile! Orthodontics was truly the first "smile makeover." It can improve your appearance all by itself, or it can be part of a comprehensive plan to give you an entirely new look. While the gains to your health are primary, don't discount what a more attractive smile could do for you in every area of your life.
The best way to find out if orthodontics will work for you is to visit us for an initial exam and consultation. Just like our A-list celebrities, you may find that orthodontics could be a sound investment in your health and self-confidence.
If you would like more information about orthodontic treatments, please contact us or schedule an appointment. To learn more, read the Dear Doctor magazine articles "Orthodontics for the Older Adult" and "The Magic of Orthodontics: The Original Smile Makeover."
By Dale C. Evans, DDS
February 10, 2021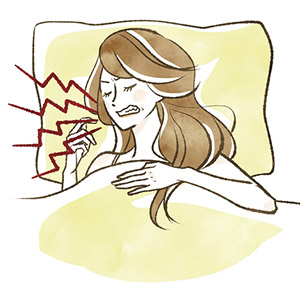 Life has changed dramatically over the centuries. But although our ancient forebears wouldn't recognize much of our modern world, they would be well acquainted with one particular oral habit that still persists. There's some evidence from archeological dental examinations that our ancestors also clenched or ground their teeth.
This habit of involuntarily gnashing, clenching or grinding the teeth together is most prevalent among children, although not considered a major problem at these younger ages. But it can continue into adulthood, as it does for one in ten people, and lead to an array of problems from worn teeth to jaw joint pain.
As to why adult teeth grinding occurs, researchers have proposed a number of possibilities. Some believe it may be related to the arousal response that occurs when a person passes through various stages of sleep. It also appears that certain psychoactive drugs can trigger it. But at the top of the cause list, teeth grinding is believed to be a physical outlet for stress.
Because of the possibility of multiple causes, there is no one method for treatment—instead, it's better to tailor treatments to the individual. Universally, though, patients who use drugs, alcohol or tobacco, all of which are considered contributing factors, may reduce grinding episodes by restricting their use of these substances.
It's also possible to reduce the incidence of teeth grinding through better stress management. People can learn and use individual relaxation techniques like meditation, mindfulness or biofeedback. For sleep-related teeth grinding it may also be helpful to forgo use of electronic devices before bedtime for a better night's sleep.
Dental treatments like an occlusal guard worn mainly during sleep can minimize the effects of nocturnal teeth grinding. This custom-made appliance prevents teeth from coming fully into contact with each other, thus lowering the intensity of the biting forces generated and preventing cumulative damage to teeth and dental work.
If you have symptoms like sore teeth and jaws, reports from your family hearing you grind your teeth, or catching yourself during the day clenching your teeth, make an appointment for a full examination. From there, we'll help you find the right combination of solutions to keep this old habit from complicating your oral health.
If you would like more information on teeth grinding, please contact us or schedule an appointment for a consultation. You can also learn more about this topic by reading the Dear Doctor magazine article "Teeth Grinding."